Area: 83 858 km²
Capital: Vienna (Vienna, Wien)
Population: 8,414,638 inhabitants (2011)
 
Travel advice
Availability: No special safety risks.
More information about this advice, visit National Government .
Best time
June, July, August and September are the best months to travel to Austria. In these months you have the best chance of good weather.
January, February, March and December are the best months for a ski holiday to Austria.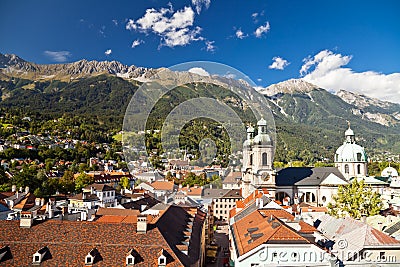 Language
German is the official language in Austria. In addition, there are Croatian, Hungarian, Turkish, Slovenian and Serbian spoken.
Travel documents
You must have a valid identity card or passport.
A visa is not required.
Immunization (vaccination)
For a visit to Austria, you do not need vaccinations.
Money and Money
In Austria is paid by the euro (EUR).

Traffic and route
In Austria you have to drive on the right side of the road.
On most Austrian (car) motorway toll sticker is required.
The vignette is available at a number of Austrian border crossings and petrol stations near the borders. You can also purchase the sticker before you reach the Austrian border. You can schedule an appointment at one of the ANWB shops in your area.
Electricity
In Austria, the same plugs and sockets are used as in the Netherlands.
Tap water
The tap water is safe to drink.
News and newspapers
The latest news concerning Austria can be found on Google news .
A summary of the newspapers from Austria can be found at Abyznewslinks .
Internet
Websites in Austria end in .at.
Official website of Austria: austria.info .
Photos and Videos
On Flickr you can find a nice collection of pictures of Austria.
On Youtube you will find a nice collection of videos of Austria.
Public and school holidays
The national holiday of Austria falls on 26 October.
All other holidays in Austria on Beleven.org .
Protected areas and World Heritage
An overview of the protected natural areas (such as national parks, reserves and wildlife parks) in Austria can be found on Protected Planet .
An overview of the World Heritage in Austria can be found on the World Heritage List of UNESCO.
Source: Wikipedia, Wiki Voyage, Government, Embassy Countries, GGD, Google News, Abyznews, Yellow Pages, Flickr, Youtube, Beleven.org, Waarbenjijnu.nl, Protected Planet, World Heritage List.